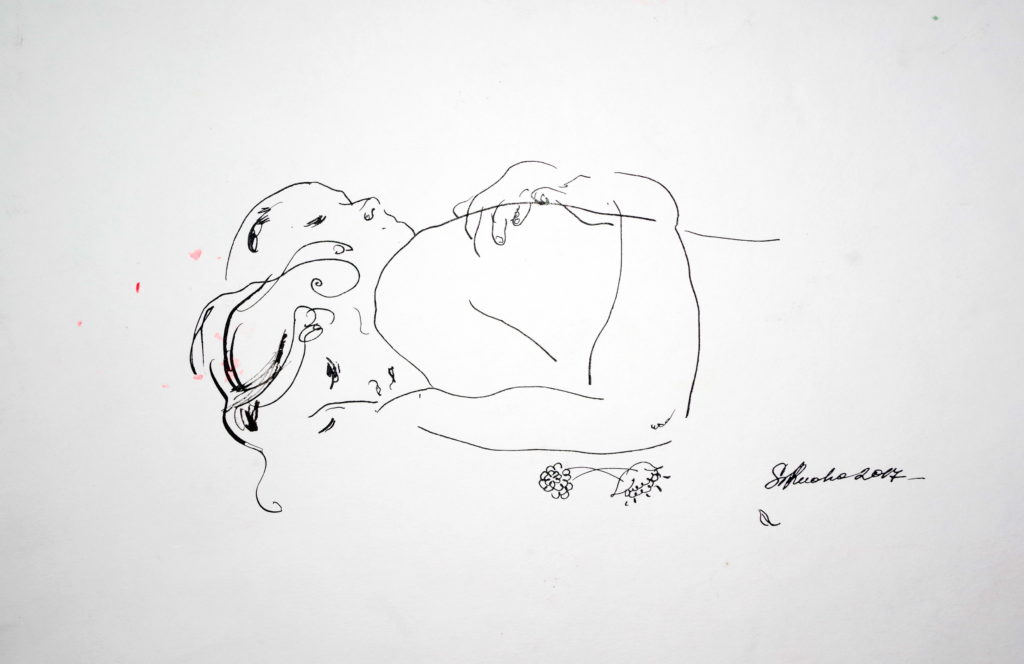 Embrace, ink on paper art, 2017.
This Gallery Section contains stylish and unique black-and-white artworks made in the drawing technique. Monochrome artworks match any indoor environment perfectly. This genre of art creates an amazingly simple and laconic atmosphere in any house. Some of the artworks are framed. You can also buy the high quality printed products drawn by the artist and signed by the author at affordable prices. Such artwork takes less time and allows you to buy a unique picture at a low price. All artworks are unique and one of a kind. 
My signature is placed on each artwork, the back of which always includes all the necessary information, namely the name of the artist, title, size, technique, and year of creation. Such information confirms the artwork authenticity and uniqueness.